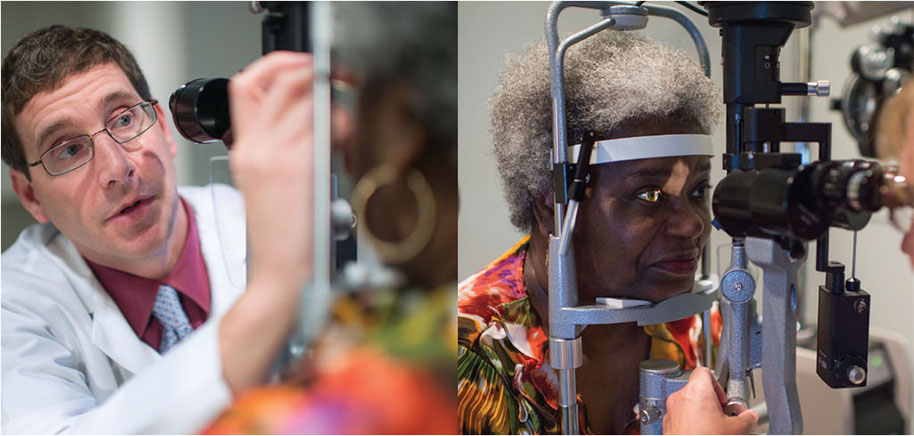 Clinical care at Kellogg is backed by a strong vision research program aimed at discovering cures and new treatments for eye disease. Our expanded Clinical Research Center offers patients the opportunity to participate in the evaluation of promising new treatments for eye disease.
At the Kellogg Eye Center, clinical trails are conducted at the Kellogg Clinical Research Center (KCRC), a 5,000 square foot research unit located on the 5th floor of the Kellogg Tower at the Kellogg Eye Center in Ann Arbor. The KCRC provides infrastructure, services for investigators who conduct research, and resources to support patient-oriented research studies in the areas of retina, cornea, glaucoma, pediatrics, thyroid eye disease, ocular oncology, oculoplastics, and telemedicine.
Clinical Trials by Study Area
Select a study area to view a list of current and completed clinical trials in that study area.
Note: The links below will take you to the Clinical Research section of the Department of Ophthalmology and Visual Sciences website.
For a longer list of studies needing volunteers throughout the U-M Health System, please go to UMHealthResearch.