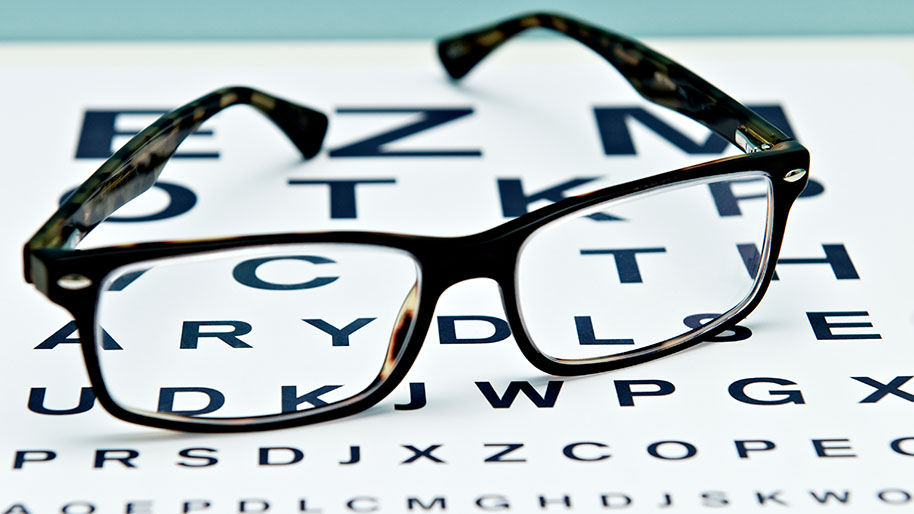 Flint, MI - The SIGHT – Screening and Intervention for Glaucoma and Eye Health through Telemedicine – Program allows Michigan Medicine doctors to virtually screen patients for glaucoma and other eye diseases that can eventually lead to vision loss. Patients undergo an initial clinic at the Hamilton Clinic with certified ophthalmic technicians and take an eye health survey, and complete eye disease screening measurements and photographs. The information is sent securely to Michigan Medicine doctors, who work with Dr. Leroy Johnson, the Chief Ophthalmologist at the Hamilton Clinic, along with his staff to review results, recommend care, and arrange appropriate follow-up appointments. Patients are also eligible to receive low-cost eye glasses through the program.
This CDC-funded pilot will evaluate the impact of telehealth among communities at higher risk of glaucoma.
"Glaucoma is a leading cause of irreversible blindness worldwide, and adversely affects African Americans," said Paula Anne Newman-Casey, M.D., assistant professor of ophthalmology and visual sciences at Kellogg Eye Center and the principle investigator of the SIGHT Study. "By providing access to preventative care and low-cost glasses, we hope to detect potential problems earlier and prevent vision loss."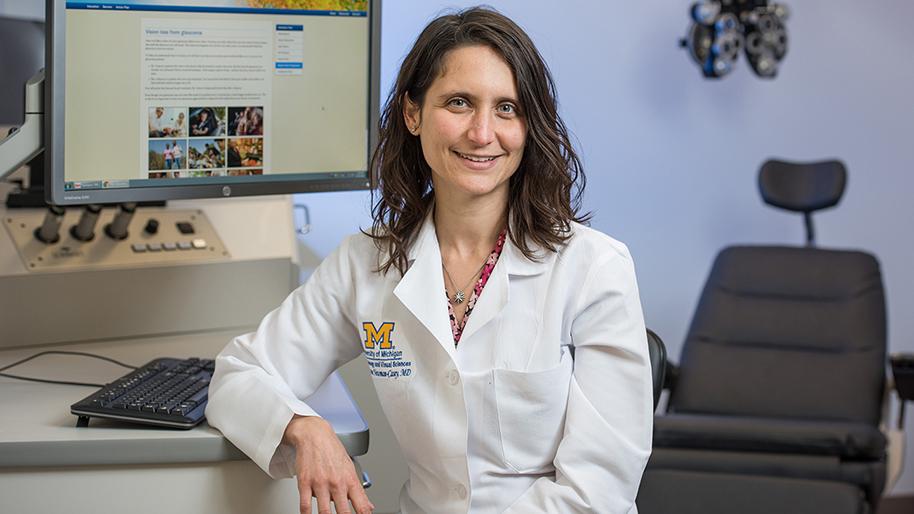 Paula Anne Newman Casey, M.D.
In addition to the early detection of glaucoma and other eye diseases, the SIGHT Study gives patients access to low-cost prescription eye glasses. "Patients who need glasses but don't have them or don't have the right prescription experience can have trouble doing their job or have trouble driving or paying the bills because they just can't see clearly," said Newman-Casey. "For many people, having prescription glasses is a simple solution to poor vision. The SIGHT Program will help people who need them get glasses, and for people who have other eye diseases like glaucoma or diabetic retinopathy, the SIGHT Program will help get them care with an ophthalmologist to get treatment and prevent blindness."
To participate in the SIGHT Study, patients must meet the following criteria:
18 years old or older
Not pregnant
Have no acute eye problems
Can physically come to the Hamilton Main Clinic (2900 N. Saginaw Street, Flint) for visits
Participating patients will receive free glaucoma and other eye disease screening, a free vision/eyeglasses examination, and low-cost glasses (if needed). There will be no charge to the patient or the patient's insurance company. All information shared by the Hamilton Clinic with Michigan Medicine will be submitted and shared securely in accordance with patient privacy laws.
"We're very excited to partner with Dr. Johnson and the Hamilton Clinic and bring this program to the Flint community," said  Newman-Casey. "By broadening access to care and resources, we hope to detect and treat conditions like glaucoma earlier to stop preventable vision loss."
For more information about the SIGHT Study or to enroll in the program, contact us via email at hamiltoncommunitysightprogram@gmail.com or via phone at (810) 309-9378.